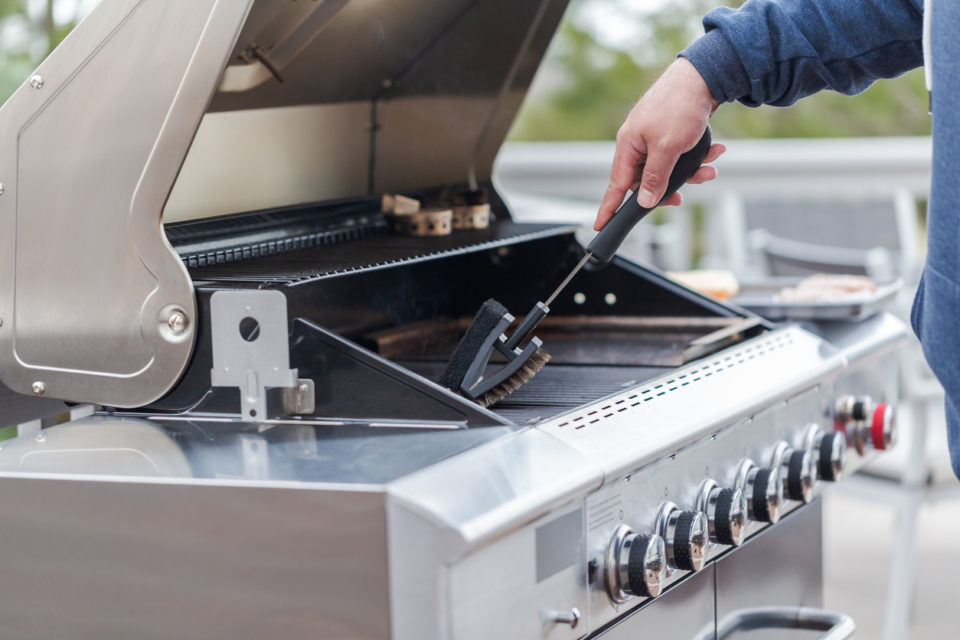 You had grilling on your mind all winter long, and now, you can finally turn those daydreams into reality. First, though, you need to make sure your grill is ready to get to work. Thus, check out some tips for preparing your grill for the season.
Inspect the Grill
It's always a good idea to inspect your grill at the beginning of each grilling season. Check for any damage that occurred during the winter and provide the proper repairs if necessary. If you have a gas grill, be sure to inspect the hose that runs from the prone tank to the burners as well. Make sure it's free of cracks, tears, or other signs of damage. If you see any issues, replace the hose before using your grill.
Spruce it up
You likely cleaned your grill well before shutting it down for the season. Still, it's been on the sidelines long enough to build up some dirt and grime, so give it a good cleaning. A damp cloth and wire brush will do the trick. Just make sure you remove the grates if you have a gas grill so you can reach everything.
Now, you might be thinking, "What about soap?" Soap doesn't wash off very well, so you could end up chowing down on soapy burgers this season. However, if you need to put more than elbow grease into the project, you can get a grill cleaner at a local home supply store. Oh, and you can also use vinegar if you don't feel like running to the store.
Prepare Your Drip Pans
You also probably cleaned out your grease trap at the end of the last grilling season. Still, check it to make sure there isn't any gunk left over. Then use heavy-duty aluminum foil to line it. That'll make it so much easier to clean up after making a mouthwatering meal.
You might also like: Roll Over To Asia House For Dinner
Test it Before the Main Event
Once you've completed the first three steps, you might think it'll be time to cook a meal. However, you need to go through a test run before the main event. That way, you can make sure it's working as it should before you try cooking. Thus, put it in a safe spot and fire it up. Stand nearby and keep an eye on it while the flame burns for several minutes. While watching, check for leaks, damaged burners, and other issues.
Once your grill passes that test, you'll be ready to grill. Then you can serve up a bounty of food that's sure to pass the taste test.
Disclaimer: The stock image is being used for illustrative purposes only, and it is not a direct representation of the business, recipe, or activity listed. Any person depicted in the stock image is a model.