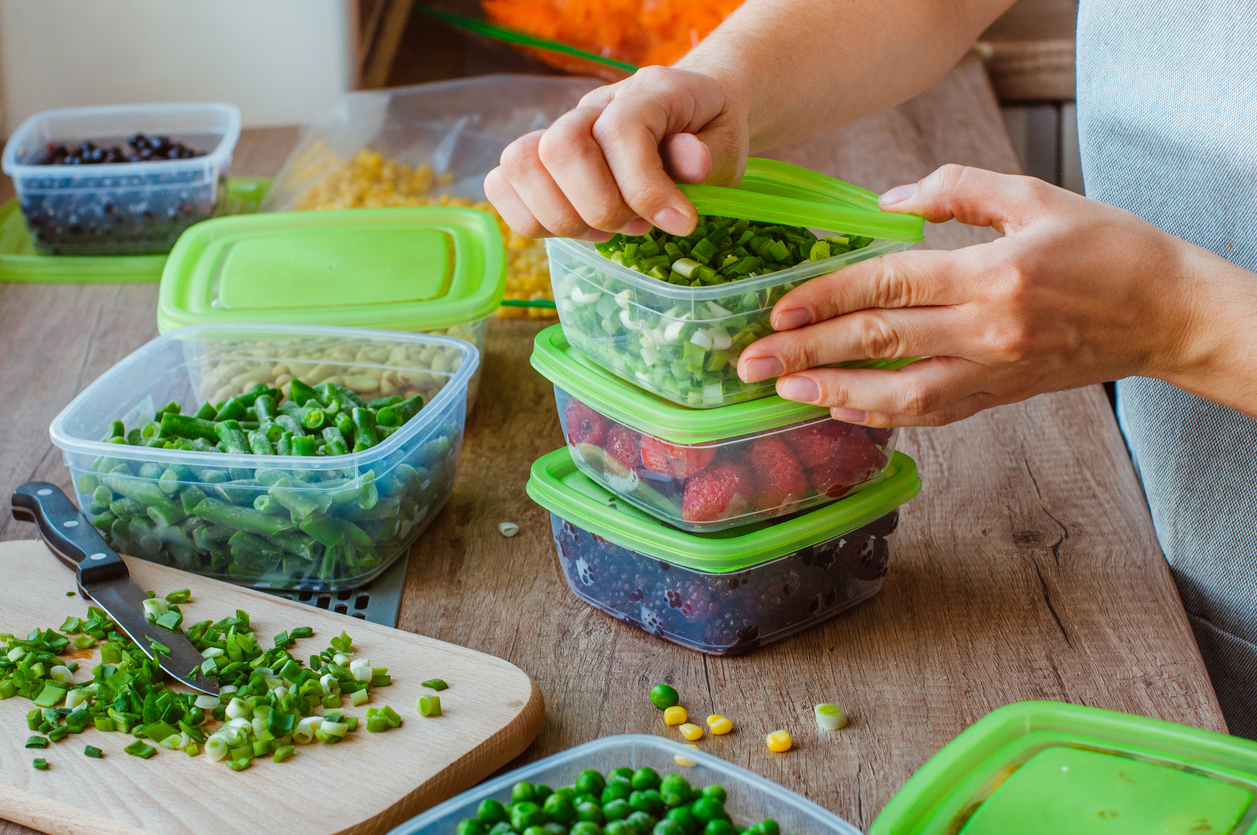 If you've opened your fridge and struggled to find a specific item, you're not alone. Many people put food into the fridge, thinking of getting them later. Then, much later, they move a container and find hidden items that are no longer good. Often, a lack of organization is the culprit. Take control and try these great ways to organize your fridge.
Contain Things
Grouping things together inside the fridge can help you keep track of them. For example, you could put all the kids' snacks into a special container. Then kids take the snacks out without having to move a bunch of other items around. Here's a tip: measure the inside of your fridge, including the space between shelves. These measurements will help you find the best-sized storage containers.
Cleaner With Shelf Liners
Somehow things spill in the fridge, no matter how careful people are. And somehow, fridge spills seem stickier and tougher to clean. Save yourself some work and use shelf liners. When a big spill happens, you can replace the liner. With a bit of hunting, you can find durable mats that you can cut to size. In addition, you can use different colored mats to help you be more organized.
It's All About Location
Knowing the best places to store food can help it last longer. For example, the best place to keep meat is toward the bottom of the fridge. Make sure you thaw any meat on a plate or tray to contain the juices. In addition, many people like to stock the door of the fridge, but this spot can be too warm for some foods. Also, you can trick your brain into reaching for more healthy foods by putting fruits and veggies in the door. Then move other items like deli meats, cheeses, and condiments inside.
You might also like: Tips For Planning A Picnic
Make a Once-a-week Date
Once a week, clean out your fridge. You can minimize the work by making it a weekly chore, similar to many other household chores. In fact, a weekly check can help you spot food before it goes bad. You'll also catch messes before they dry up and become hard to clean. Finally, a quick once-a-week cleanup means you won't have the fridge door open for as long while you wipe everything down.
Organizing your fridge doesn't have to be a pain. Keeping a system helps you stay on top of the food you buy. You'll also see less mess each time you open the fridge door. You can save a lot of money and time with just a few simple steps. Stick with it to build great habits.
Disclaimer: The stock image is being used for illustrative purposes only, and it is not a direct representation of the business, recipe, or activity listed. Any person depicted in the stock image is a model.