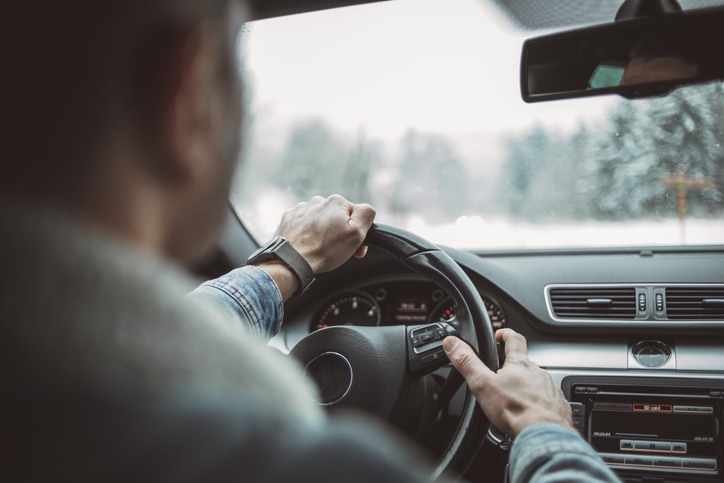 Anyone who lives in a region with snow and cold temperatures should review winter driving tips. It doesn't matter if you've driven in the winter for years or you're just learning. These tips will enhance your safety while on the road. Remember, your vehicle has different maintenance needs in the winter.
Choose Appropriate Tires
Especially when driving on wet or slippery surfaces, you need the right tires on your vehicle. Here are your three options:
All-Season Tires – As the name implies, these tires work great regardless of the season. They're rated to perform well during times of moderate snowfall. However, they're not recommended for icy road conditions. Although you'll find a broad range of brands, 3 Peak Mountain Snowflake all-season tires are an excellent choice.
Studless Winter Tires – These tires grip surfaces. For that reason, they'll provide you with better traction on snowy surfaces, as well as those covered with slush and ice.
Studded Winter Tires – Designed with studs, these tires offer outstanding traction. Even so, they're not permitted by law in all locations. Not only are they incredibly noisy, but they also damage many road surfaces.
Look at the Forecast
Before heading out, check the forecast. In addition to sleet, ice, or snow, pay attention to the predicted temperature so that you can adjust your driving. For instance, when the temperature stays around 32 degrees Fahrenheit, snow often melts and then refreezes. That creates a "black ice" effect. Simply put, it's impossible to tell that the road's slippery, which makes driving dangerous.
Proper Steering
When faced with slick road conditions, some drivers forget the proper way to steer. Two common mistakes include oversteering and understeering.
With oversteering, a rear wheel begins to slide. Usually, that's because the driver turns too fast. As a result, the car's weight shifts to the front tire. If you do this, be sure to steer in the same direction that the car's sliding. At the same time, accelerate slowly and gently. Never make drastic moves with the steering wheel or slam on the brakes.
As for understeering, this happens when a front tire skids. That means turning the steering wheel isn't going to help much. So, if you understeer, remove your foot from the accelerator. Also, slowly turn the steering wheel so it's again going straight. The two things you should avoid are steering too hard and slamming on the brakes.
General Rules to Make Driving in the Winter Safer
Here are some general tips to make wintertime driving safer:
Accelerating – Instead of pressing hard on the gas pedal, always accelerate slowly. After all, if the road's slippery, accelerating too quickly can cause your vehicle to spin. If there's traffic coming toward you, that increases the risk of an accident.
Brake Slowly and Gradually – The same rule applies when applying pressure to the brakes. When braking, apply pressure to the pedal slowly and gradually.
Greater Distance from Vehicles – Typically, drivers should maintain one car length between them and a driver in front for every mile per hour. In other words, if you're traveling at 50 miles per hour, keep enough space between you and the car in front for five vehicles to fit. However, in the winter, increase that by two additional automobiles, more if needed.
Anti-Lock Braking System – With an anti-lock braking system, always keep pressure on the brake pedal when struggling to stop due to sleet, ice, or snow. When you do this, you'll feel the brakes pulsate. That means the system's working properly. Don't take your foot off the pedal until your vehicle comes to a complete stop.
Slow Down – You'd think that people would slow down when winter road conditions become hazardous. However, that's not always the case. While you can't control what other drivers do, you can make corrections to how you drive. Whenever there's ice, sleet, or snow on the road, reduce your speed.
You might also like this: 7 Tips For Shoveling This Winter
Reach Your Destination Safely
These tips will dramatically increase the odds of you arriving at your destination safely. In addition to the changes you make, you can trust Bob Brady Hyundai in Decatur, Illinois, for your vehicle's winter maintenance.
Disclaimer: The stock image is being used for illustrative purposes only, and it is not a direct representation of the business, recipe, or activity listed. Any person depicted in the stock image is a model.