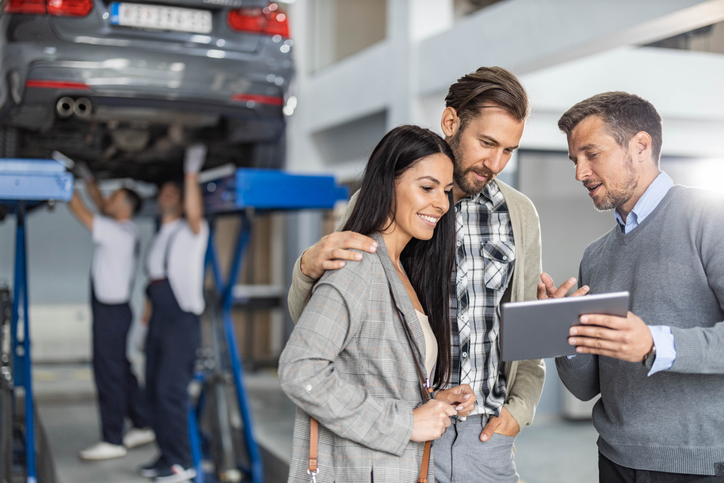 There are differences when driving in the summer versus the winter. As the weather changes, several things happen. For instance, roadway surfaces become cold and slick. Follow these car maintenance tips to optimize safety, or visit the service center at Bob Brady Hyundai in Decatur, Illinois.
Windshield Wiper Blades
Visually inspect both the front and back windshield wiper blades. Specifically, you should look for splitting, wearing, or divots. If you see anything, get them replaced. Even if you don't notice anything obvious, but they've reached the 12-month mark, don't wait to replace them.
Clean All the Windows
First, clean off bugs and tar leftovers from the summer months. Second, fill the windshield fluid reservoir with a solution for winter. Not only will this improve your visibility, but it will also make it safer to drive in sleet or snow. After all, the right fluid won't freeze on the windshield.
Check the Lights
The sun sets earlier in the winter than in the summer. For that reason, it's important to ensure all the lights work. This doesn't just include the headlights and brake lights but also turn signals, fog lights, backup lights, and so on.
Get the Oil Changed
Depending on the type and year of the vehicle you drive, you need to get the oil changed every 3,000 to 5,000 miles. Here's why you want to prioritize this before the weather turns cold. As temperatures drop, motor oil thickens. As a result, it doesn't circulate as quickly, which sometimes makes it hard to start an engine.
Always get the oil changed by a reputable technician. That way, you know they'll use the right type of oil based on your specific vehicle. Also, have the air filter replaced at the same time. As a result, your car's engine will perform optimally.
Inspect the Tires
Roads become slick in the winter due to rain, sleet, and snow. For that reason, you need good tires. If they don't have adequate tread, you could easily slip and slide while driving. Even worse, you could have an accident because the tires couldn't grip the road when stopping.
Although you can choose from different types of tires, all-season are the best. One other thing, while inspecting the tires, don't forget the spare. Whether a donut or full-size replacement, ensure it's also in good condition.
You might also like: Have A Great Date Night At TapRoot
Stay Safe on the Road
A little bit of prevention goes a long way in keeping you and others safe on the road. If you can do the things your car requires, that's great. If not, contact Bob Brady Hyundai in Decatur, Illinois, to schedule service.
Disclaimer: The stock image is being used for illustrative purposes only, and it is not a direct representation of the business, recipe, or activity listed. Any person depicted in the stock image is a model.