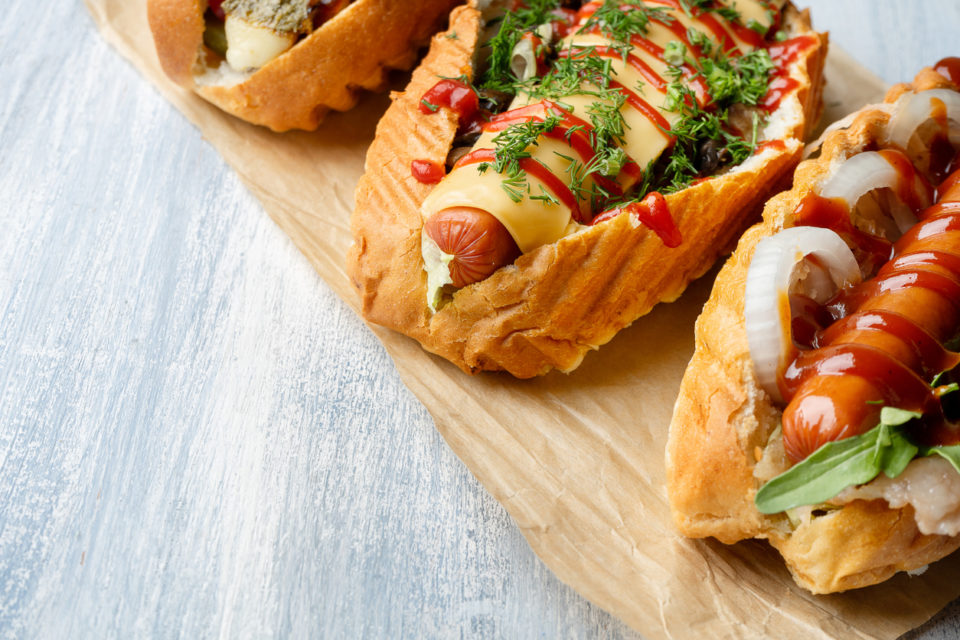 If you've lived in Decatur for long, you're no stranger to delicious hot dogs. With University Dogs, Frank's Chicago Grill, and other mouthwatering eateries, there's no shortage of fantastic hot dogs around here. Sometimes, though, you don't feel like driving to a restaurant to pick up a hot dog. You want to have it at home, and that means you need a hot dog topping bar. Check out some topping options, and then learn how to make your own!
The Buffalo Dog
Chicago-style hot dogs are easy to find in Decatur, but what about buffalo dogs? They are a little harder to come by, so consider making some at home. You'll need the following:
Celery leaves
Buffalo wing sauce
Ranch drizzle
Crumbled blue cheese
Chives
Scallions
Put the toppings on top of the dog and dig in. The flavor is out of this world, so you'll savor every bite.
The BLT Dog
Who says a BLT can only consist of bacon, lettuce, and tomato? Up your game by turning your BLT into a hot dog. You'll need the following:
Shredded lettuce
Chopped tomatoes
Crispy bacon
Ranch drizzle
If you want to get wild, add some sliced green cabbage. The extra crunch takes this hot dog to the next level.
The Hawaiian Dog
Forget the debate about putting pineapple on pizza. It's time to start a new conversation about putting pineapple on hot dogs. Actually, there's no reason to debate it because the answer is a resounding, "Yes." Pineapple belongs on hot dogs, so gather these ingredients:
Grilled pineapple
BBQ sauce
Diced shallot
Pile on the toppings, so you can enjoy a sweet, tangy, and crunchy hot dog. Who knows, you might end up trying pineapple on your pizza after eating this hot dog.
You might also like: Turn Your Hobby Into A Side Hustle
Making the Hot Dog Bar
Now that you have some topping ideas, it's time to make your topping bar. Start by writing down all the toppings you want to include. Then prepare your toppings by cutting them up, so they're ready to go on hot dogs. You can do this up to a day before. Also, be sure to separate your toppings into different containers and put them in the refrigerator.
Then just pull your topping out, grill your hot dogs, and dig in. Everyone is sure to love the hot dog bar.
These topping ideas will help you get started with your hot dog bar. Remember, you can get as crazy as you want. You don't have to stop here. Consider coming up with new ideas and trying them out. That's what's so great about a topping bar, as you can add as much as you want and try different options. You'll quickly discover what you like and don't like, making it even easier to create a topping bar in the future.
Disclaimer: The stock image is being used for illustrative purposes only, and it is not a direct representation of the business, recipe, or activity listed. Any person depicted in the stock image is a model.