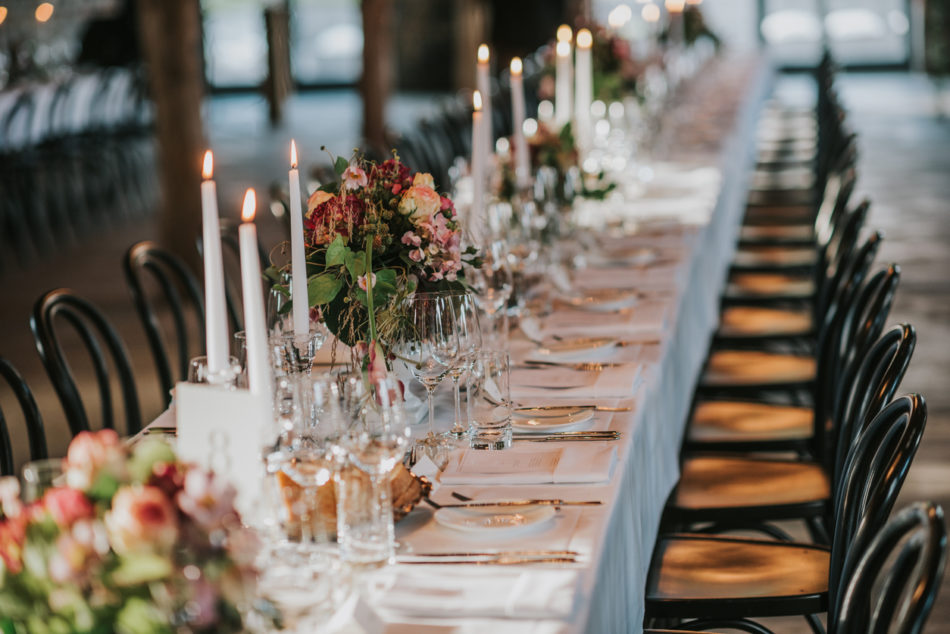 Summer is here, and your "save the date" cards and wedding invitations might be piling up. This is going to be a fun wedding season with some exciting trends. Get the details on some of the biggest 2021 wedding trends.
A New Style of Cake
Gone are the days of multi-tier wedding cakes being a must-have. In 2021, you can expect to see smaller, more detailed wedding cakes. Many of the cakes this season will be single-tier, and you'll even encounter some mini cakes. These cakes might be small, but they'll be big on details. They'll still make quite an impression, even though they're quite smaller than traditional cakes.
A New Seating Trend
As recently as 2020, matching was the way to go for weddings. Now, though, mismatched seating and tables are a hot trend. Couples are incorporating exciting seating layouts into the planning process. The early results are in, and mismatched seating looks excellent in photographs.
Monday-Thursday Weddings
Not that long ago, Saturday was the day to get married. While Saturday weddings are still a thing, more and more people are getting married on weekdays. Couples are choosing weekday weddings because it's easier to secure venues while staying on budget. For instance, couples might discover that they can save thousands of dollars by booking during the week. Many people also discover that it's easier to find an available venue when they hold their weddings during the week.
Coordinated Guests
Even guests are getting in on the fun during weddings in 2021. Some couples are asking their guests to wear certain colors and styles to their weddings. The good news is this attire is often less stuffy. You can leave your formal dress or black tie in the closet and put on something more comfortable. You'll still be stylish, but your clothes will be comfortable enough to do some dancing at the wedding.
Low-key Entertainment
Now, when it comes to dancing, expect a different style of music in 2021. Many couples are forgoing DJs during this wedding season. Instead, they are going with casual acoustic options. With this trend, the music enhances the experience but doesn't overpower it.
You might also like: Say Bye, Bye To Summer Bugs With These Repellents
Welcome and Send-off Kits
Many couples are showing their appreciation to their guests in 2021 by providing welcome and send-off kits. They fill the kits with personalized gifts that show their gratitude to their guests. While not all couples are offering them, the trend will likely get hotter as the wedding season progresses.
It's easy to get excited about these trends. From the gorgeous cakes to the possibility of gifts, it's going to be a fun wedding season. Just to make sure you read each invitation carefully, so you know if you need to dress a certain way when you attend the wedding.
Disclaimer: The stock image is being used for illustrative purposes only, and it is not a direct representation of the business, recipe, or activity listed. Any person depicted in the stock image is a model.