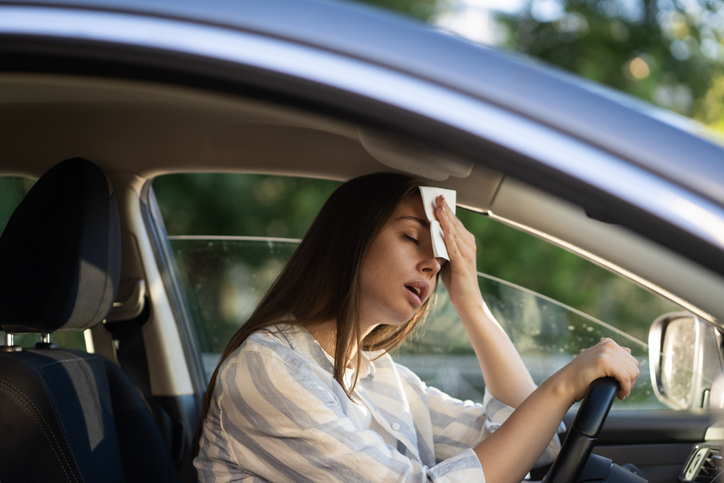 If you didn't realize that hot weather can impact how your vehicle performs, you're not alone. Even drivers with years of experience have no idea that without proper maintenance, things can go south. So, it's important to know what you need to focus on.
Essential Summer Maintenance
As with the other seasons, always have your vehicle serviced according to the manufacturer's recommended schedule. That way, you never have to worry about things like oil changes, tire rotations, new filters, and so on. However, here are some of the other things you need to watch for once the outside temperatures increase.
Leaking Fluids
If you run the air conditioning system and then park your car, you'll likely see a small puddle beneath it. However, it's nothing of concern. Rather, it's simply condensed water that drips from the evaporator. After all, along with cooling water to keep the cabin comfortable, the AC also dehumidifies it.
If you notice a significant amount of water or if it's colored, you should have your vehicle checked. That could indicate a relatively serious problem, such as a leaking radiator.
Smoke Coming from the Air Vents
As you can imagine, seeing white smoke pour from the air vents would alarm anyone. Even so, that doesn't mean there's a problem. In most cases, this happens after turning the air conditioning on for the first time in the summer.
On the other hand, if you notice the smoke is acrid, that's another story. If that occurs, take your vehicle to a reputable service center instead of driving it around.
Slowing Down
Sometimes, vehicles feel more sluggish in the summer compared to other times of the year. This is especially noticeable if you drive a car with a smaller and less powerful engine. Typically, that means your vehicle won't respond well when accelerating. Again, that's usually normal.
In response to soaring temperatures, the air becomes dense. Not only can that make your car a little slower, but it could also affect your gas mileage. Overall, engines perform optimally when it's on the cooler side. Now, if your vehicle's performance continues to decline, have it checked by a certified mechanic.
Sticky to the Touch
Parking under a tree in the summer will likely make your car's exterior feel sticky. That's because small sap particles mix with air and land on it. Not washing your vehicle to remove the stickiness could damage the paint. So, either avoid parking under trees or wash your car regularly.
Under the Hood Noise
Here's another way that summer affects vehicles. When driving in slow traffic, you might hear a roaring or rushing sound coming from under the hood. Usually, it happens periodically.
However, it's only the fan cutting in and out as it cools the engine. As with the other things mentioned, if it worsens, contact a trusted technician.
You might also like: Indoor Activities For The Summer
FORCES
Automotive experts remind people to follow FORCES during the summer. This stands for:
F – Fuel
O – Oil
R – Rubber
C – Coolant
E – Electrics
S – Screen wash
By ensuring proper maintenance of these things, you shouldn't have any problems with your car. If you need to take it in for regular service, contact the experts at Bob Brady Hyundai in Decatur, Illinois.